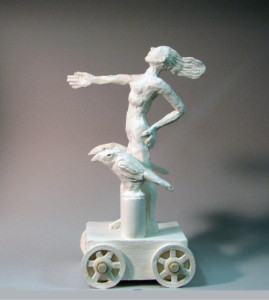 This 65 sec. duration video, combines a photo of a ceramic piece of sculpture with a drawing animation that is set to a classical music score (Bach's Invention No. 5, BWV 776).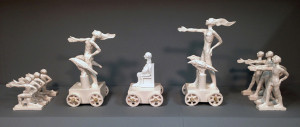 This 76 sec. duration video explains the meaning of  the "Forward Raven Parade" installation.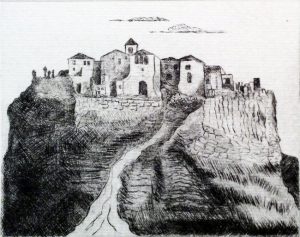 This 50 sec. duration video merges a color photo of Civita, Italy, with a photo of its etched copper plate, and then with its final print, all set to the music of Scarlatti, K162, in E major.