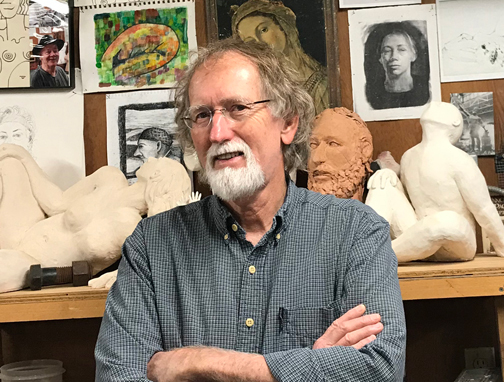 Greetings from Gainesville, Florida!
I have been a sculptor for about 20 years.  I spent 10 years working  with stones but then moved to ceramics, which is the material that I spend most of my time with now.  I am a self taught artist and have been fortunate during my art journey to have some great role models, both here in Gainesville and in my other home-away-from-home: Mendocino.
Lately I have been making small ceramic statuary that embodies certain aspects of ancient Egyptian culture.
My wife, Barbara Beynon, is also an artist.  We have  another, more archival,  web site at barbaraandcharlie.
April 7,  2018