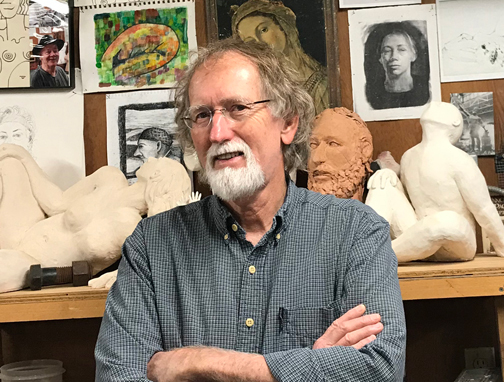 Greetings from my garage studio in Gainesville, Florida!
I have been a sculptor for about 25 years.  Early in my career I worked mostly with stone but more recently I have worked with clay.  I am lucky to have met some great sculptor friends during my art journey, both here in Gainesville and in my other home-away-from-home in Mendocino, CA.
Lately I have been making small ceramic figures and icons that that embody certain aspects of ancient Egyptian culture.
My wife, Barbara Beynon, is also an artist.  We have  another, more archival,  web site at barbaraandcharlie.
Cheers!
July 20,  2019